The Friends of Putney School of Art & Design is a registered charity entirely run by volunteers to support and promote the School.
Friends membership subscriptions help to raise money to enhance the facilities in the School and to provide activities for members.  Membership of the Friends of PSAD is a great way to support the School.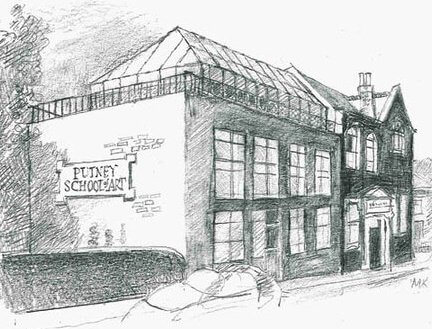 Members benefit from free lectures on arts and cultural topics by expert guest speakers. Members also have priority booking on a wide variety of workshops and masterclasses from leading practitioners in their fields, run by the Friends
The Friends runs selling exhibitions, including Putney Art, a pop-up selling exhibition with sales of work by local artists, tutors and students, which takes place in Putney Exchange in the summer, and it runs the annual Christmas Arts & Crafts Fair at the School, for tutors and students to sell their work. Both are open to the general public.
The Friends runs social events, including Christmas and summer term parties that coincide with School student exhibitions.
The Friends organises class representatives (a nominated student member of each class) who liaise and share news between students, Friends committee and School management.
The Friends provides a forum for students/members' ideas and suggestions to strengthen and improve the school, and it represents student views to ENABLE – through whom PSAD is contracted by Wandsworth to provide arts services to local residents – and to Wandsworth Council itself.
To support the School the Friends has: raised funds to restock the School library; launched an appeal to help fund works to the School building including a new studio, outside terrace, and a lift; paid for new lighting in Studio 2; purchased equipment including screens, easels, pottery wheels, TV monitors, a lino press, and furniture for the roof terrace.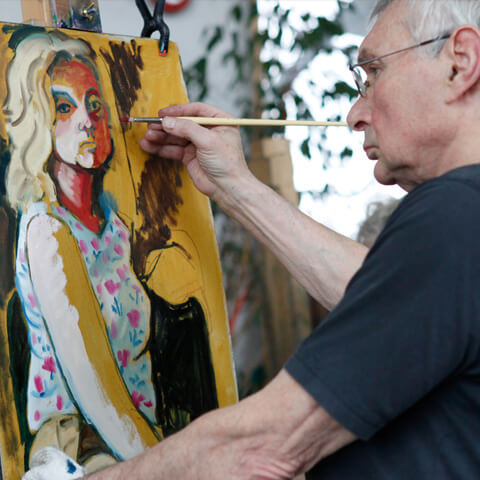 In partnership with the School the Friends co-funds the student bursary scheme, open to all qualifying students.
You can apply for a bursary if you are a Wandsworth resident on state benefit.
You can find out more, and apply, here
Who we are
The Trustees Committee ensures compliance with Charity Commission requirements and all other legal and regulatory duties. The Management Committee organises Friends activities, the Trustees sit on the Management Committee as well as other volunteers.
Trustees – Officers
Trustees
Committee Members
Honorary Officers