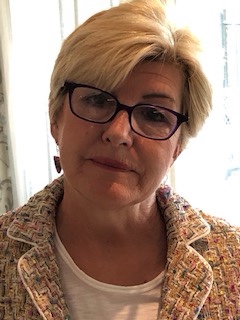 Nicole Hollingworth
Nicole is a Trustee of the Friends of Putney School of Art & Design.
Nicole  joined PSAD several years ago to take pottery classes. Having been a long-time collector of studio pottery she decided to have a go at making pots herself – sadly this has turned out to be harder than expected.  Prior to this she worked in the publishing industry for many years. As Publicity Director she organised all the book launches, media coverage, book signings, and author tours as well as a variety of related events.
Nicole has a BA Hons in English Literature and an MA in Caribbean Women's Writing from Queen Mary University London.
Nicole is the Friends Membership Secretary and runs the '50 Shades of Clay' stall at the Xmas fair.