As part of a wide-ranging review by Wandsworth Borough Council of adult education provision in the borough, the purpose-built Victorian art school on Oxford Road was threatened with closure in 1999 and the council planned to redevelop the site.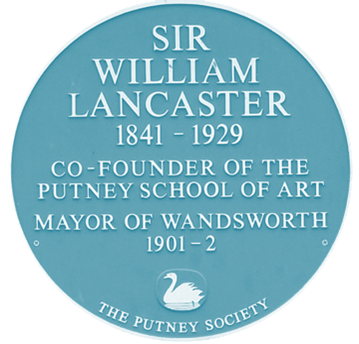 At the time the School was managed by South Thames College under an annual contract, leasing the building from the council at a peppercorn rent; for the School to remain open a full commercial rent would be charged.
There was no consultation about the planned closure and little notice of a proposed move to Downshire House, Roehampton.
Students were very concerned about this threat to their School, and the Friends were formed at the end of 1998 to fight the closure.
The initial Friends team organised a petition of 1000 signatures to be presented to the council.
A survey of the student body was conducted on the proposed closure and the benefits of classes to their professional, private and community life. The School was seen as part of the area's history and central to its cultural life, and that it had scope to grow.
In early 1999 the Friends called a public meeting at which the Leader of the Council gave a commitment to the continued use of the School building to provide art education. The Friends' campaign was successful and it has continued to support the School and to safeguard its future.
The Friends became a registered charity in 2009. Its charitable aims are to advance public education by supporting, promoting and enhancing Putney School of Art and Design as a centre for adult and community learning, and to support and encourage the growth of the School in its offer of education and high quality learning in the visual arts.
The Friends have enhanced the School by raising funds and developing activities that have helped it expand, creating the community spirit and warm ethos that permeate the School.
Take a look at 'A Brief History of Putney School of Art and Design', written by Michael Holmes, who was a member of the very first, founding group of Friends, and published in 2000. The booklet is a synopsis of the School's beginnings as a vision of William Lancaster, a local benefactor, who joined with other Putney citizens, including Baron Pollock and Sir Arthur Jelf, to establish a committee with the purpose of founding an art school. Nowadays it is the one of the last remaining Victorian purpose built art schools in London.