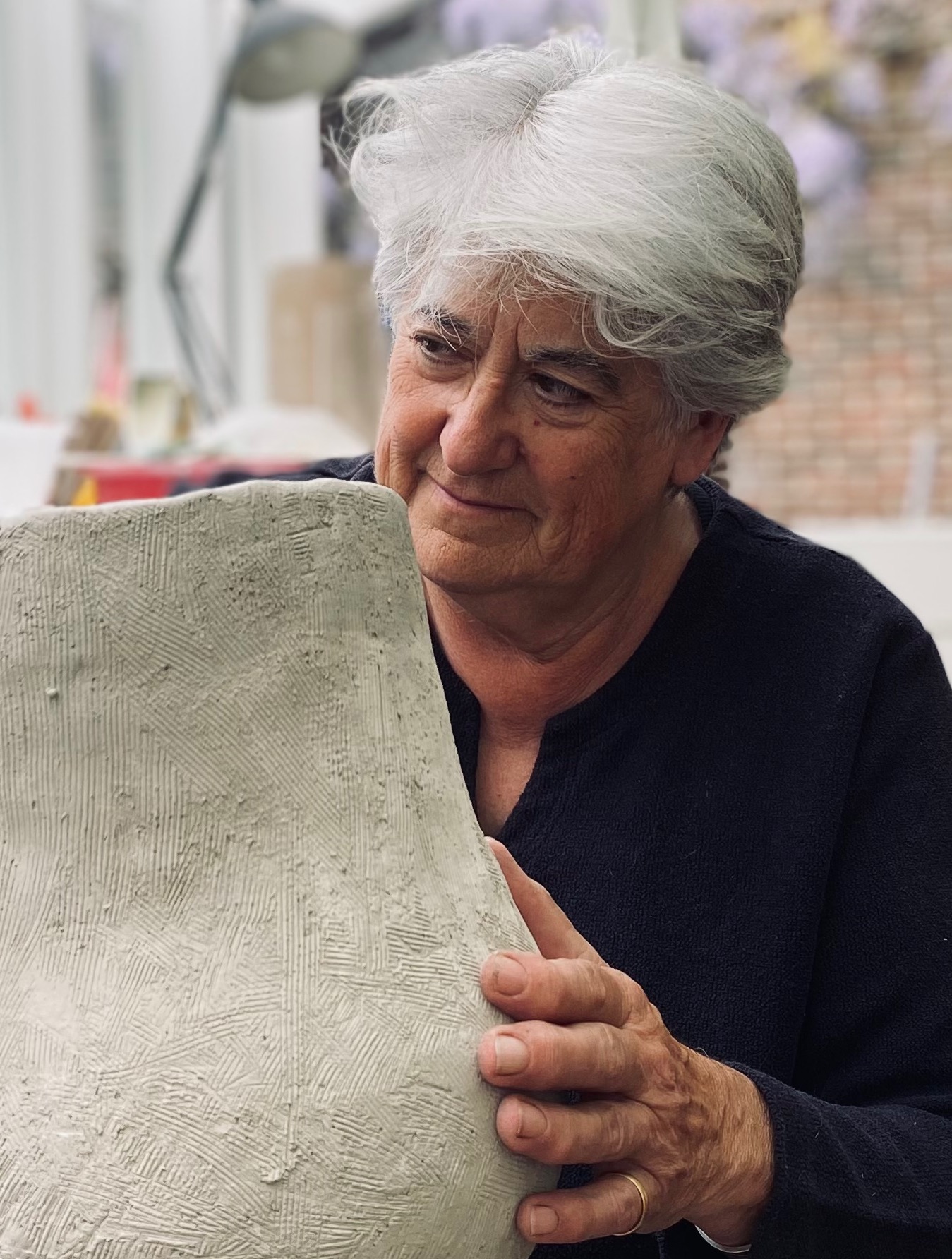 Clare Frankl Bertram, Chair
Clare is the Chair of the Trustees of the Friends of Putney School of Art & Design.
Clare came to PSAD over ten years ago to rediscover her first love : ceramics. Triggered by an increasing desire to have a hands-on engagement with the stuff of making after a long career in architecture.
Her career has spanned both public and private practice, including urban planning, designing buildings and development.  With a parallel commitment to education, she has been a design tutor, senior lecturer, examiner, school governor and member of national advisory bodies.  As a vice president of Royal Institute of British Architecture, she served as both Honorary Secretary and Librarian following being the first women candidate for RIBA presidency.
Married for over thirty years she has one son, five step children with 10 grandchildren and one step great granddaughter.  Although born in Cambridge, home has been either Battersea or on board her sailing barge for the last thirty years.