Halina Nekanda-Trepka (b. Krakow, Poland 24th May 1926 née Płoska) artist & architect had a rich and varied life. She enjoyed attending Putney School of Art & Design classes for many years, specialising in etchings.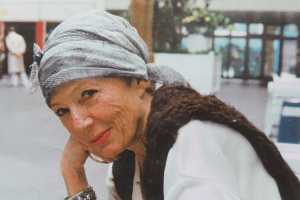 The second of three sisters, her father was an agricultural lecturer at Krakow University, and after a war disrupted education, she studied architecture in Poland before escaping to the West with her family in 1946. Settling in Southfields in London she continued her studies and married fellow architecture student Janusz Nekanda-Trepka, before starting out on a successful career. She had an interest in textiles and fashion design, and on retirement devoted more and more time to her love of art, increasingly working with screen prints. Her love of travel was reflected in her work – she had a deep admiration for the minimalism of Japan, loved the sun-drenched colours of the Mediterranean and was fascinated by the patterns she found in nature such as the abstract patterns of the strata in rock formations that she came across in Turkey. In 1986 her work was accepted to the Royal Academy & exhibited widely, with pieces sold across the world. Halina was, a woman with infectious joie de vivre, keen to explore ideas, places and beliefs that kept her young beyond her years. She died peacefully at home on 29th April 2021. She is survived by her daughter Irena Bishop, sister Janina Fijalkowski, grandson Victor Bishop and 2 great grandchildren Zoe & Dexter Bishop.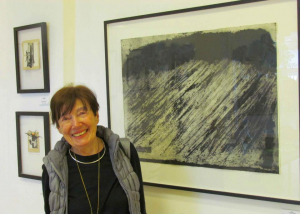 The family of Halina has nominated Friends of PSAD charity as a recipient for anyone who would like to make a donation in her memory.