To all PSAD artists there is an exciting new art gallery in Southfields – Amata Benedict Art Gallery!
The framing workshop is open and all Friends of PSAD will be able to use the framing services with special discount☀️
Ben Hughes is the artist and gallery owner and has kindly agreed to give the Friends of PSAD members a 15% off discount on framing. The framing services will be offered in the back of the art gallery.
We are hoping to interview Ben very soon – watch this space !
Address:
Amata Benedict Art Gallery (previously Southfield Framery)
169 Replingham Road
Southfields
London SW18 5LY
Open every day except Tuesday and Sunday
Instagram handle @amatabenedict
Come and visit ! Click below for larger photo of the Art Gallery shopfront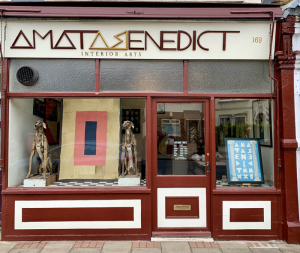 Please get in touch if you have a question or to find out more.
You can contact us on email info@psadfriends.org.uk.